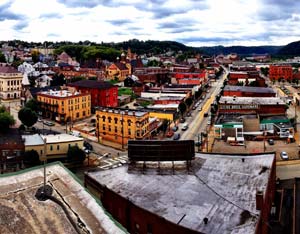 When you think of Homestead Borough, you think of The Waterfront Shopping Center. There is also a lot going on in The Avenues Business District, and we have little something to offer people of all ages and interests.
Foodies, history buffs, music lovers, bikers, hikers, families, and shoppers can all find something exciting in Homestead.
How can you discover all Homestead has to offer? Bring your family, and make a day of it! Homestead Borough offers ample parking and $3 all-day parking passes for visitors, so you can explore the downtown area without carrying a pocket load of change.
Community News and Events
To keep up with the latest happenings in Homestead Borough, please visit our News page and Community Calendar.
The Waterfront
Restaurants, shopping, entertainment, and more at The Waterfront.
The Avenues of the Steel Valley
The Steel Valley is a booming business, retail shopping, and entertainment mecca that is rich in tradition and historical significance.
Come see what the Steel Valley has to offer…from restaurants, night spots, dining, to entertainment and historical landmarks—there is something for everyone. You can learn more by visiting the Avenues of the Steel Valley website.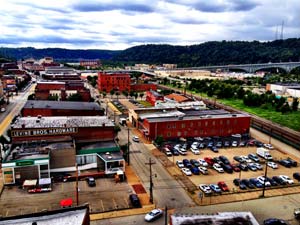 Great Allegheny Passage Bike Trail
The 150-mile Great Allegheny Passage connects with the 184.5-mile C&O Canal Towpath at Cumberland, Maryland to create a 334.5-mile traffic and motorized vehicle-free route between Pittsburgh and Washington, DC. Learn more at www.atatrail.org.
The Carnegie Library of Homestead
The Carnegie Library of Homestead includes a Music Hall, Library, and Athletic Club. Designed in the French Renaissance style, it sits on a hillside overlooking the great expanse of the former location of Andrew Carnegie's Homestead Steel Works along the Monongahela River. Learn more at www.homesteadlibrary.org
Recreation, Playgrounds, and Community Garden
The Borough is home to four playgrounds, one park and a community garden. Learn more on our Recreation page.